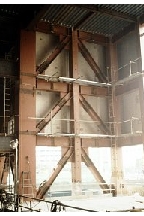 Braced Columns of industrial building. The center column is of I-beam shape, and is braced to resist buckling/bending about its weak axis.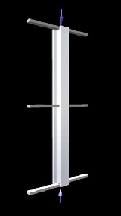 Model of column under axial compressive load, with I-beam cross-section. The column is pinned at top and bottom, and braced at its midpoint.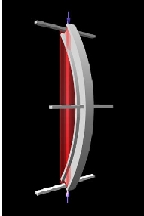 Buckling about Strong Axis. I-beams have a greater moment of inertia about their strong axis and thus can have longer unbraced lengths about that axis.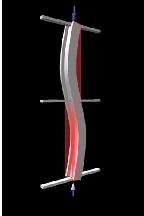 Buckling about Weak Axis. Bracing reduces the effective length. Here, it is reduced by 2, increasing the buckling strength by 4.